WE WERE LIARS by E. Lockhart           
With no mercy, our emotions were toyed with in this book. WARNING: This is not your average romance novel. Confusing as it may seem, throughout the book, pieces of the puzzle are missing. However, as the book unravels, all secrets are revealed and your emotions come abruptly crashing down. The main character, a girl called Cadence, keeps relating to a "mystery accident", but you don't know exactly what this "accident" is. The short chapters keep you engaged – it's  a real page turner. The book is bound together with family breakdowns, forbidden love and friendship as it skips between incomplete memories and reality. You soon discover the liars have a strong unbreakable friendship, and you eventually understand the meaning behind Summer 15….
By Morayo Ogungbesan, Saya Harper, Jeena Patel and Diya Gupta.
ROOFTOPPERS by Katherine Rundell       
This book is a book that you can't put down once you've started. My favourite characters in this book are Sophie, because she stands up for herself and conquers her fears, and Matteo because he is kind and encourages Sophie on her trip of a lifetime. This story is sensational from beginning to end and will grab your attention on the first page because of the first mysterious sentence: 'The morning of its first birthday, a baby was found floating in a cello case'. Her adventures on the roofs will astound everyone as her fears and sorrows are gradually overcome.
By Chiara Lambert and Bella Clery
NUM8ERS by Rachel Ward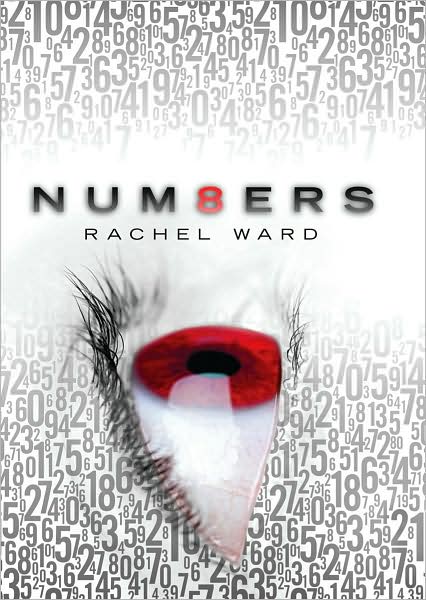 Jem, a troubled teenager, finds out a hidden power that can change everything – she can see when people are going to die. After meeting Spider, a boy from her neighbourhood, her life doesn't seem so hard any more. The two travel to London – but who knew that the trip would change their lives forever. After being suspected for a terrorist bombing, they aren't safe anywhere.
By Laveinia and Kristi
WONDER by R.J. Palacio       
I have chosen the book 'Wonder' because I think the way the book is told works really well from different characters' points of view. My favourite point of the book was not near the end or at the beginning but right in the middle. You feel really sorry for August (one of the main characters), when he describes how he is feeling. I liked August because he goes through so much and he is interesting because he is so different. I also liked his sister Via because of how much she cares for and loves August. I could not stop reading this book – it's one of my favourites and I really recommend it.
By Elodie Dunne
DR JEKYLL AND MR HYDE by Robert Louis Stevenson     
We read a part of this book in our English lessons and I found it really interesting and exciting so I borrowed it from the Library. Although I haven't yet finished the book, I read a summary beforehand and it has a very surprising ending! I really like the style of the book. At first, I thought that Dr Jekyll and Mr Hyde were two separate people. Mr Hyde was evil, strange and a murderer but strangely I soon realised this mad character was actually related to Dr Jekyll!
By Alina Chen
ELIZA ROSE by Mary Hooper    
I like this book because the author, Mary Hooper, engages the reader right at the start through rhetorical questions. These questions stay in your mind and you want to know the answers. As the book carries on, there are also cliff hangers at the end of each chapter which make it hard for you to put the book down. The girl asks 'Why am I in this cell and how did I get here?' The reader feels shocked that a sensible and honest girl has found herself in a cell and you are intrigued as to what will happen next. The descriptions used by Mary are so good because you can picture all the action in your head – you can really imagine how Eliza is feeling, for example how vulnerable and cold it must be for her in when she is trapped in a freezing cell.
Dalanda Bah